Going out in Montreal ?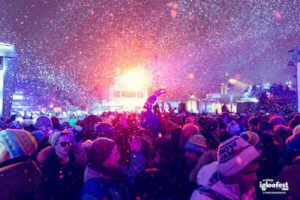 Blog | Going out in Montreal ? |
Igloofest, electronic music festival
What is the Igloofest ?
Is the idea of dancing away all night long to the sound of electro music in your snowsuit along with thousands of other fans thrilling to you? Then you will not want to miss the 10th edition of the Igloofest that will take over the Quai Jacques-Cartier in the Old Port of Montreal for 6 weekends this year, between January 12 and February 19. Electro music outdoor parties at night with the best DJs out there, an igloos village and ice bars are all waiting for you. To celebrate Montreal's 375th anniversary, Igloofest will add two weekends to its programming, don't miss the FREE off-igloo nights on saturdays february 11th and 18th!
A Great Lineup !
This year, there is a great lineup of amazing international DJs such as Carl Cox and Laurent Garnier and local DJs such as DJ Mayday and other surprises in the complete lineup
here
. In addition, you'll be able to visit the igloo village built for the occasion and to participate to the contest for the best snowsuit, the Iglooswag. Despite the arctic weather, you'are garanteed to stay warm during the festivities.
Deals: Tickets for the Igloofest + Hotel
---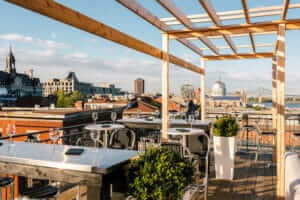 Blog | Going out in Montreal ? |
4 terraces to try in Montreal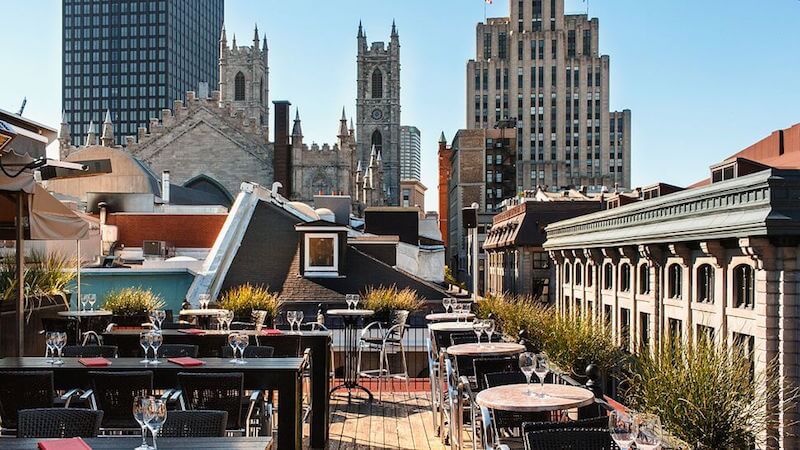 We can't get enough of this one. A popular choice to have a few drinks, the Nelligan terrace is located on the rooftop of the hotel. The panoramic view and the breathtaking sunsets that one can enjoy from the terrace make of this place one of our favourites. It's location, in the heart of the Old Montreal, and the nice decor of the terrace are enough to guarantee you a good time.
More info...
---