See availability
Fairmont Queen Elizabeth
900, Rene-Levesque West Boulevard

   Category : Luxury, classic


   Price Range : Double rooms starting at $300 per night


   Neighborhood : Downtown


   On the + side : copious brunch on Sunday, quite affordable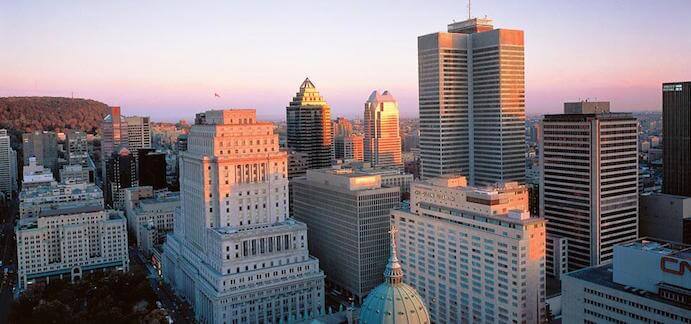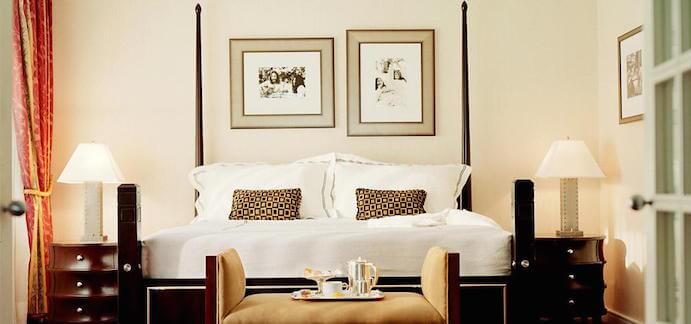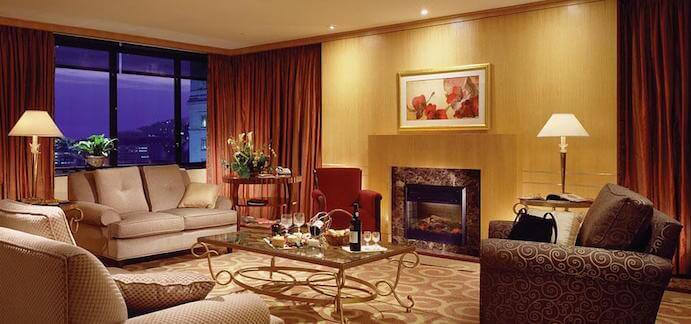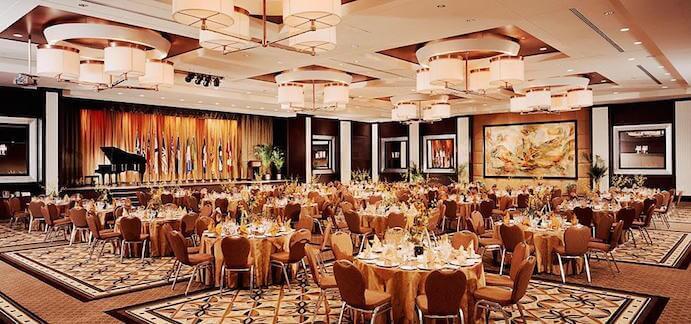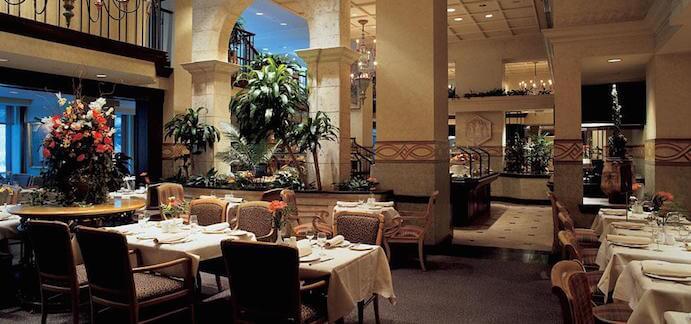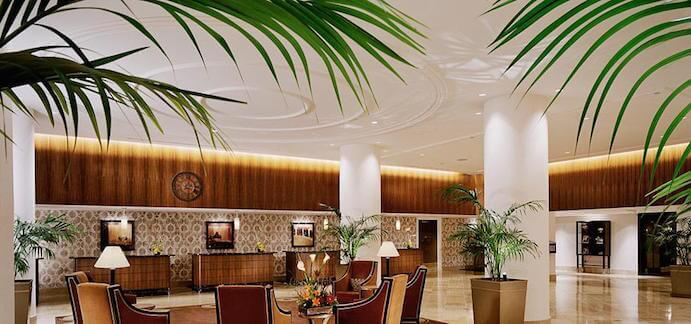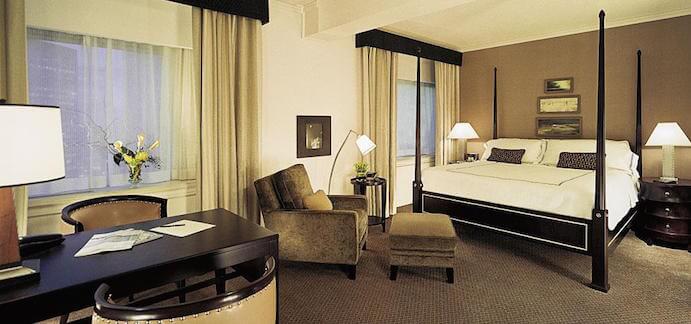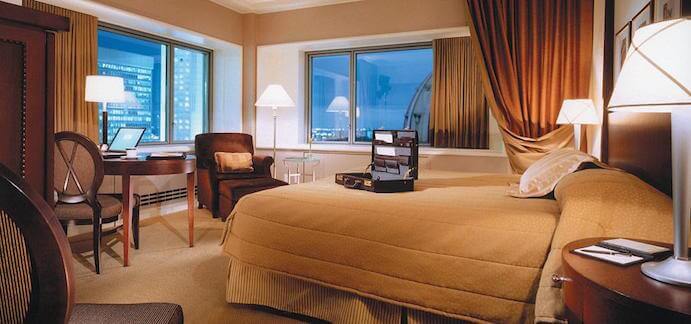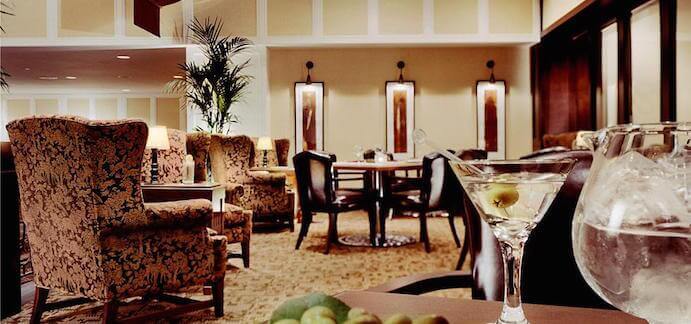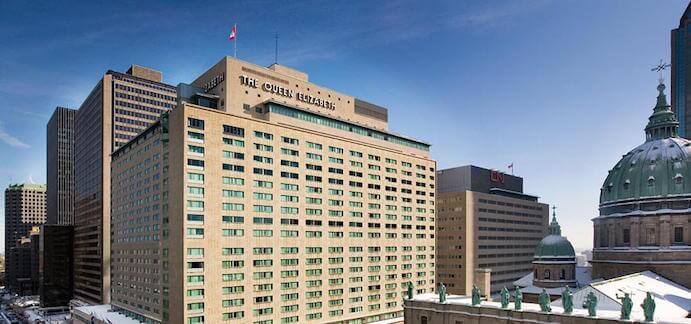 A spot for business men, rich foreigners, or royalty. Their Sunday brunch is a must-go in Montreal.
This ultra luxurious hotel lacks personality but offers all the services that one is in right to expect from that kind of establishment (concierge, indoor pool, spa, gastronomical restaurant). With its 1039 rooms and suites, some of them featuring an exceptional view of downtown or the Mount Royal, the Queen Elizabeth – located right in the middle of downtown and connected to the underground city – is a reference in luxury hotels in Montreal. However, don't expect to find a Starck trendy decor or a Costes atmosphere: here the vibe is classic, some would even say dated. However this does not seem to bother the hotel guests (rich families, businessmen, and wealthy retirees) who must not have much to complain about as regards to the accommodation (marble bathrooms, wifi in the rooms, minibars, and bathrobes) and as regards to the service which is impeccable. Of course all of this has a price: you'll have to spend a minimum of $300 to spend a night in a double room.
From Charles de Gaulle to John Lennon… iconic guests
Since its opening in 1958, the hotel has welcomed VIP guests (the Queen of England, Charles de Gaulle, Jacques Chirac, Mikhail Gorbatchev, Nelson Mandela…). Beneath its austere facade, this hotel is renowned for a controversial event when John Lennon and Yoko Ono organized their infamous "Bed-in for Peace" in 1969, during which they stayed in bed for a week to protest against the Vietnam War. If you want to re-enact the scene, ask for suite 172…
One of the tastiest brunches in town
For the foodies out there, the hotel features a gastronomical restaurant, the legendary Beaver Club. Considered as one of the best restaurants in Canada, it serves French cuisine with quebecois flavours. If you can't afford eating there, you can enjoy the delicious Sunday brunch at the Montrealais Bistro (the other restaurant of the hotel), an all-you-can-eat forumla even open to clients not staying at the hotel (you'll have to pay $35, which is quite affordable when taking into consideration the quality of the products).
Right downtown and connected to the underground city
Located in the heart of downtown, on Rene-Levesque Boulevard, the Fairmount Queen Elizabeth is connected to Place Ville-Marie, a hub for the underground city. The facility is located right above the train station (with trains going to New York City or Toronto) and half-way between Square Victoria and Bonaventure metro stations.
Metro access


 Square Victoria station (orange line)
Hotels in the same category