See availability
Hotel Gault
449 Sainte-Helene Street

  Category : Chic, Boutique hotel


  Price Range : from $199 to $279


  Neighborhood : Old Montreal


  On the + side : As the saying goes "What if luxury was space?" With only 30 rooms spread out on 5 floors, this 4-star hotel guarantees comfort and quietness in the middle of the Old Montreal.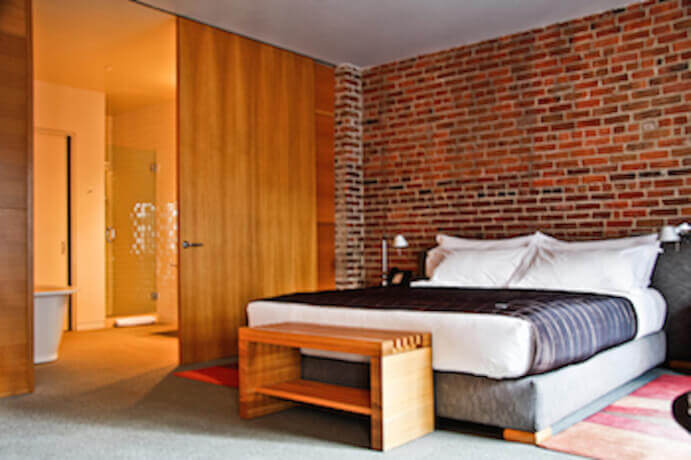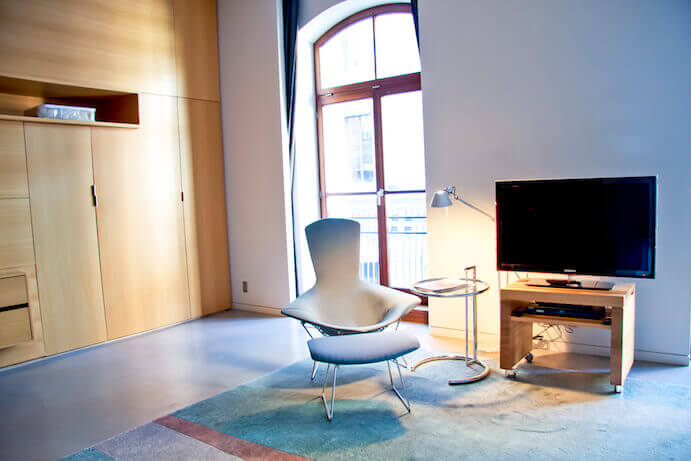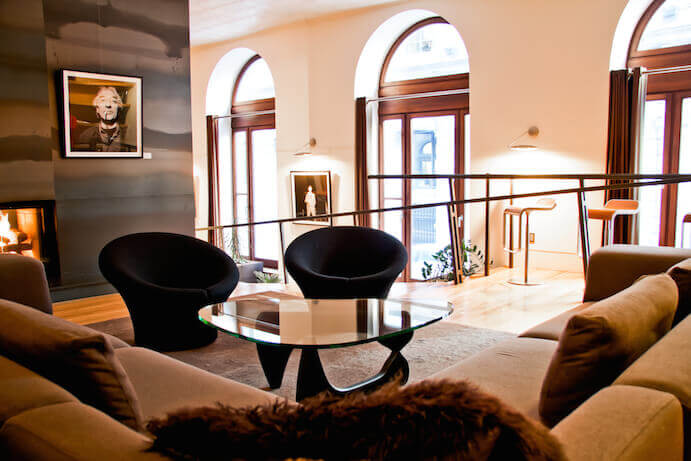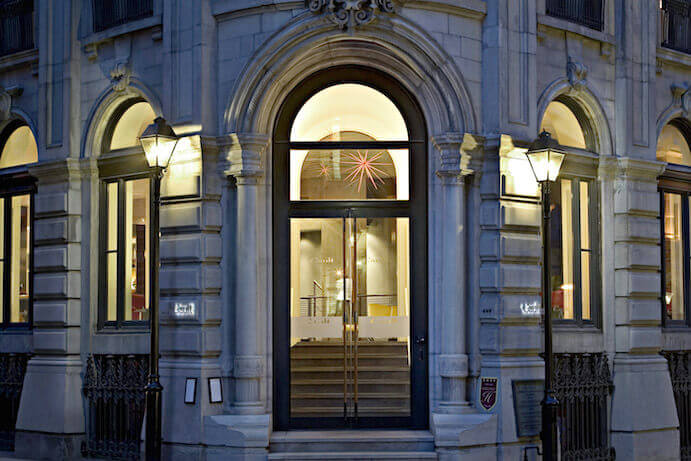 As a former warehouse converted into a boutique hotel, the Gault combines nice spaces and avant-garde designs. Without a doubt, this is one of the nicest spots in Montreal
In this former cotton warehouse built in 1871 in the Old Montreal hides this gem of a boutique hotel. From its avant-garde decoration (finely chiseled columns from the industrial era and contemporary artwork) to its elegant atmosphere and its low capacity (only 30 rooms), the Gault offers a unique experience in Montreal.
Bought by a French investor in 2010, the Gault might be one of the smallest hotels in Montreal yet it doesn't lack in space. On the contrary, space is its main feature, be it in the lobby, the hallways, or the rooms…
Just like a page from a decoration magazine…
Spread out on 5 floors, almost all the rooms are unique. From the smallest rooms (35m2) to the 'lofts' of 100m2, all the rooms feature interesting spaces. The rooms on the first floor feature high ceilings whereas the ones of the 5th floor have a terrace with a view.
With a polished concrete floor and curtains acting as the sole division between the bathroom and the room, you'll feel like you are in an avant-garde decoration magazine spread. Comfort is on par with the decor thanks to the heated floor bathrooms, free wifi, iPod station, CD player, Frette beddings from Italy, windows that can be opened and flowers by the windows during the summer. These are details that make all the difference…
Despite being small, the Gault offers a concierge service and room service as well as a gym and two meeting rooms. IPads are also available at the front desk (rental by day) placing this hotel on the higher end of the scale…
The hotel dinner-club restaurant features quality market-cuisine and becomes a bar opened until 3am after dinner. You may also enjoy breakfast there even though it's not included in the price of the room.
Central location in the Old Montreal
Located in the heart of the Old Montreal on a quaint and architecturally interesting street, the Gault is halfway between Place d'Armes and Square-Victoria metro stations (5 minute walking distance), and not too far from the Notre-Dame Basilica, the Old Port, and downtown.
Metro access


  Place d'Armes station or Square Victoria station (line 2 – orange)
Hotels in the same category