See availability
Hotel 10
10 Sherbrooke West

  Category : Boutique Hôtel


  Price Range : $249 for a double room during the high season


  Neighborhood : Plateau, Latin Quarter


  On the + side : This is the perfect spot if you want to experience Montreal by night. Music and fiesta are on the menu so it's not the ideal spot to relax…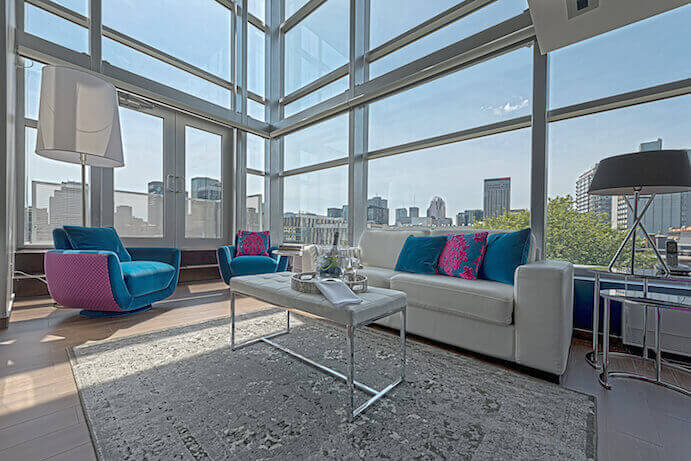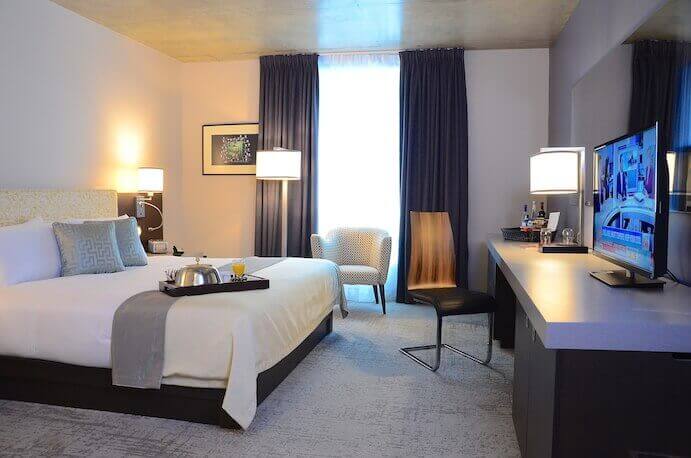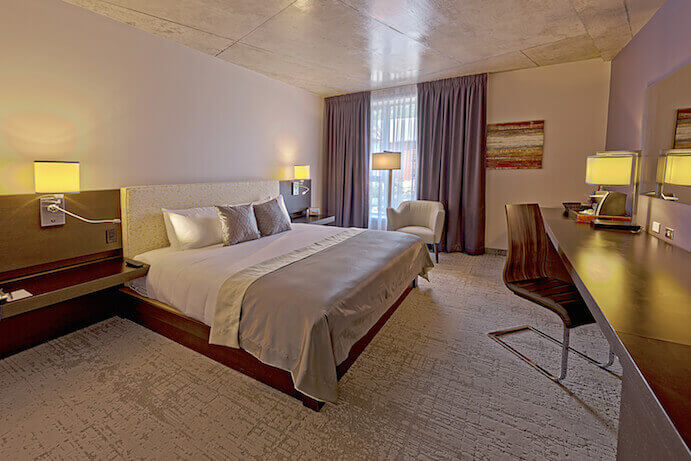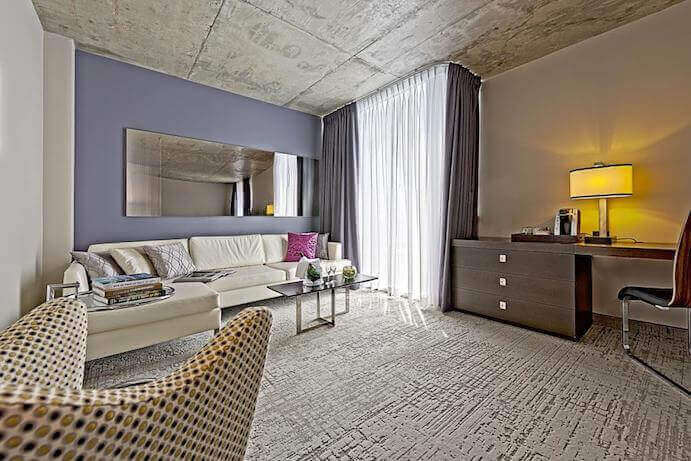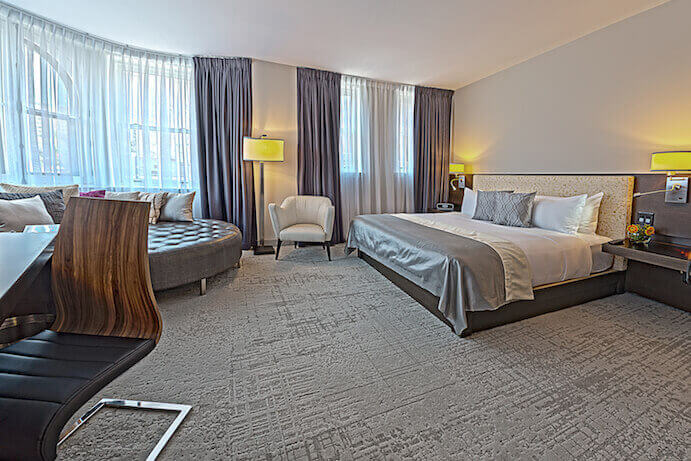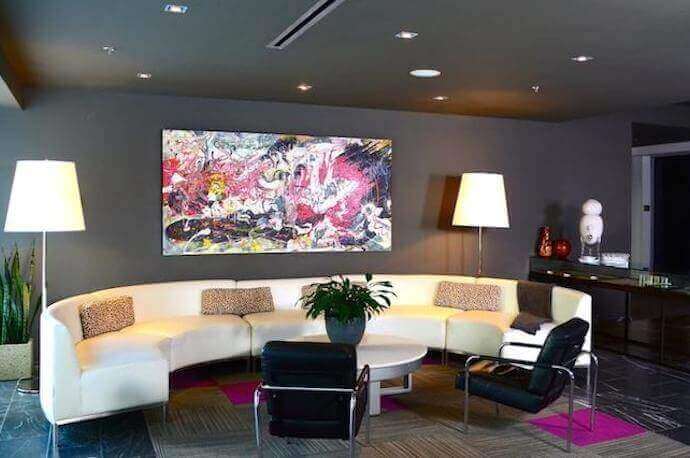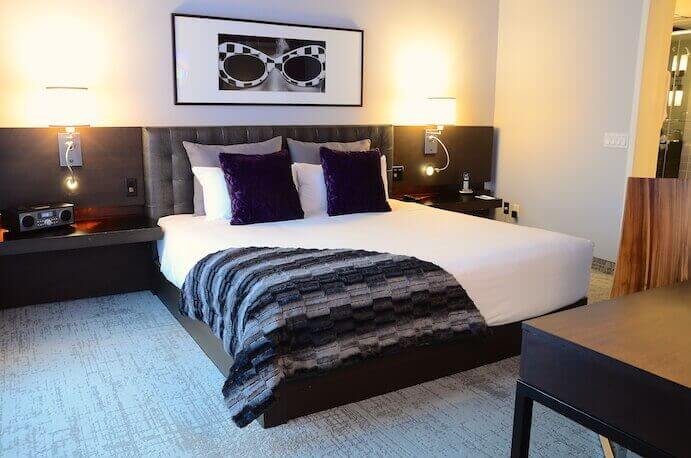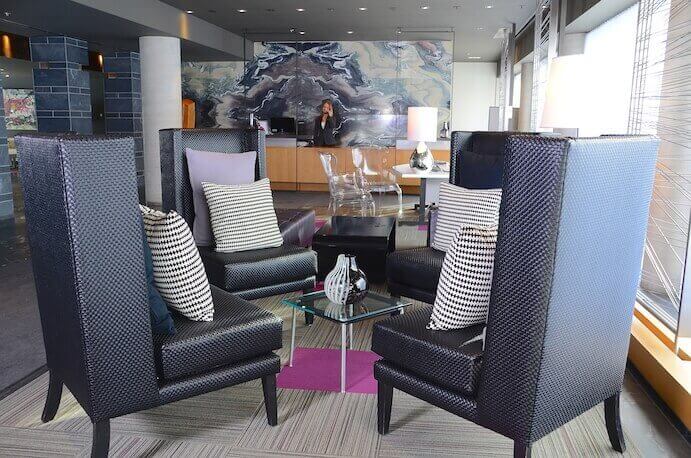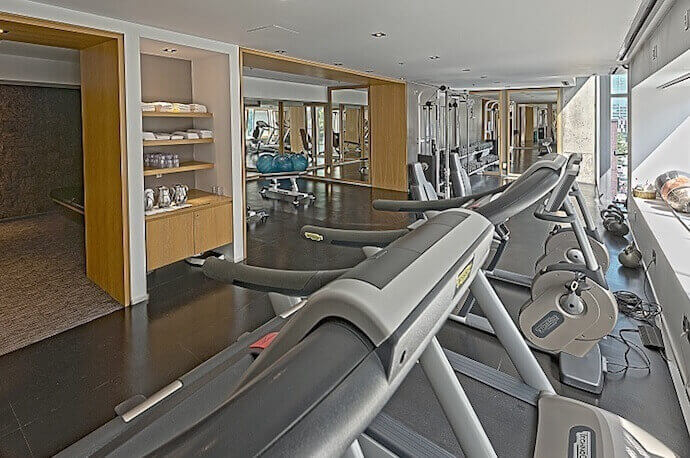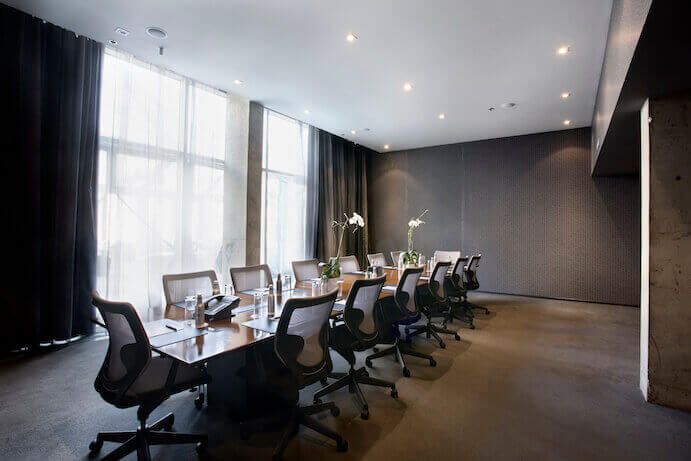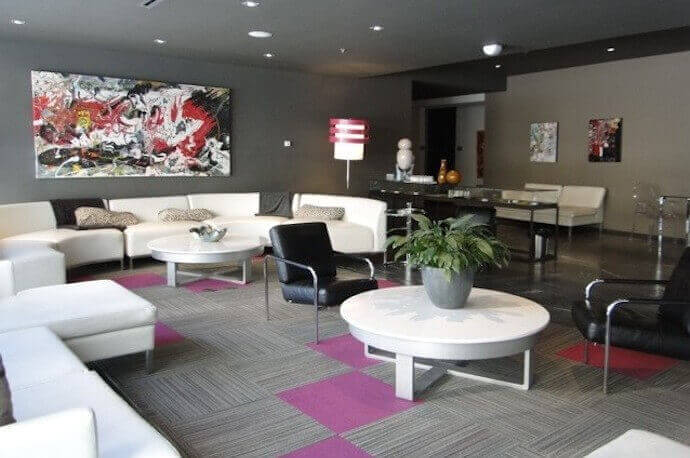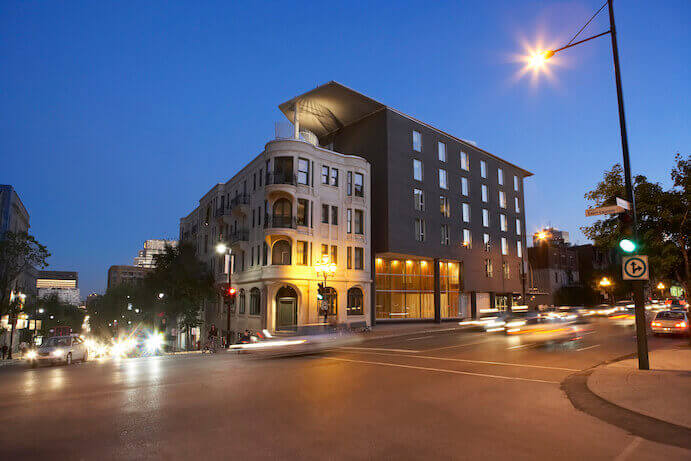 An urban and design hotel that'll satisfy young and party-oriented guests. Located at the crossroads of some of the busiest neighborhoods in Montreal, Hotel 10 even boasts its own nightclub on weekends nights.
As it is often the case in Montreal, the architecture of the hotel won't make you dream… Located at the crossroads of two noisy arteries in a 5-story high building without charm, Hotel 10 has great selling points once you've pushed the entrance doors.
Inaugurated in 2004 and bought by two independent investors two years ago, the establishment was totally renovated in 2013. Its design hallway is welcoming with it's black and white decor sprinkled with touches of bright colors.
The 136 rooms are on par with the reception area and feature all the amenities of a 4-star: king size bed, coffee machine, flat screen television, and free wifi. The ceiling is made of polished concrete and the bathrooms are designed with spacious showers. These amenities affect the rate which goes up to $249 during the high season.
The services and staff are on par with the hotel standing: room service, valet, concierge, gym open 24/7 with trainer on the premises. Breakfast is not included but served at Jargo Restaurant located on the first floor of the hotel.
An ideal hotel for parties
The hotel stands out thanks to it's vibrant atmosphere that attracts leisure guests from Toronto or the United States in town to enjoy Montreal's nightlife. The party is at the Boulevard 44 Bar, located on the ground floor of the hotel, that becomes a nightclub featuring a spacious indoor terrace on weekends for the pleasure of the clubbing guests as opposed to the sleeper's… Be warned that the Hotel 10 is not the best spot for quiet nights with your lover or with the family.
Located halfway between the Plateau and the Latin Quarter
Hotel 10 is perfect for party animals who'll enjoy the many bars located on Saint-Laurent Boulevard, Saint-Denis Street and the Latin Quarter. It's also two steps away from La Place des Festivals. During the day, the hotel is close to busy downtown. The hotel is halfway between Sherbrooke metro station (line 2 – Orange) and Place des Arts (line 1 – Green).
Metro access


  Place des Arts station (line 1 – green)


  Sherbrook station (line 2 – orange)
Hotels in the same category