See availability
Le Crystal Hotel
1100, De la Montagne

  Category :  Luxury hotel


  Price Range : Starting at $209 for a suite


  Neighborhood : Downtown


  On the + side : There is a superb hot tub on the rooftop terrace overseeing Montreal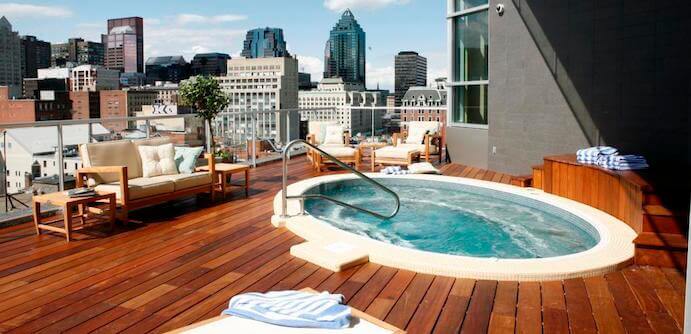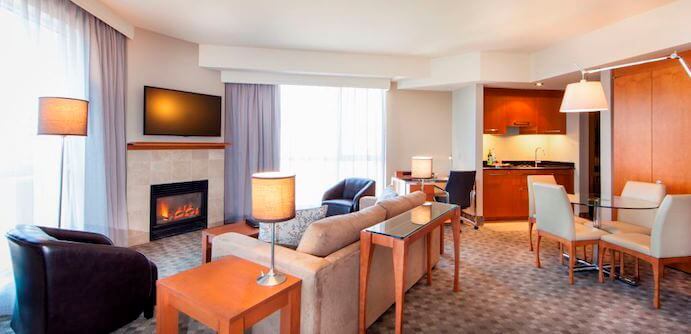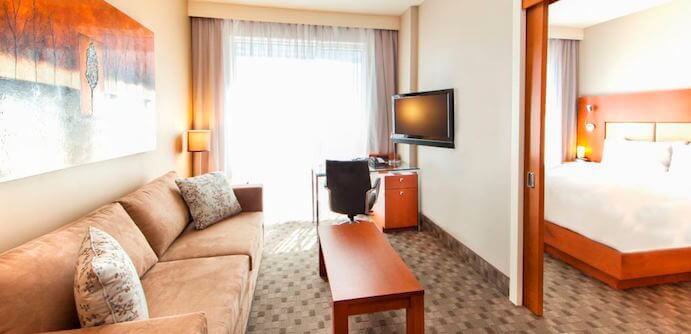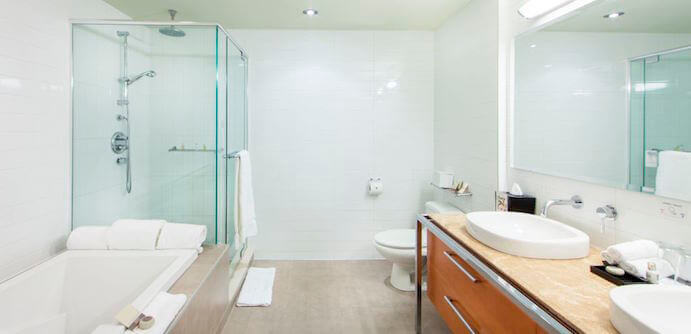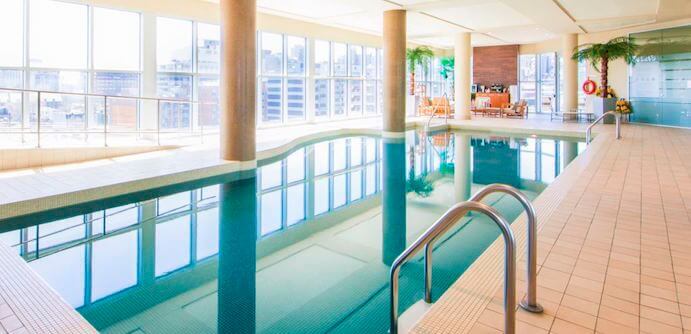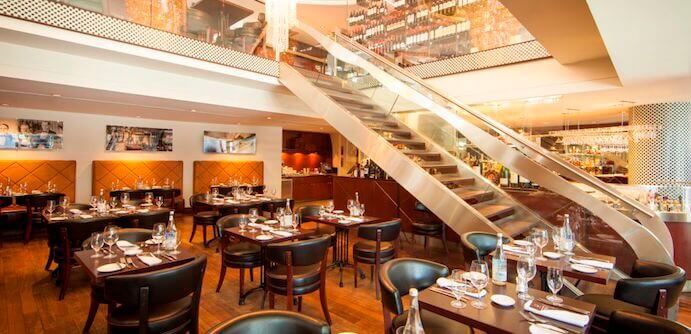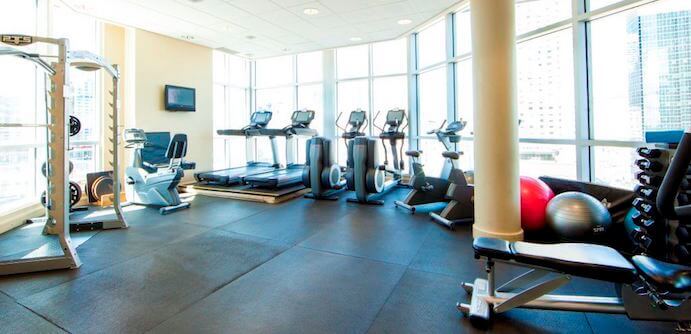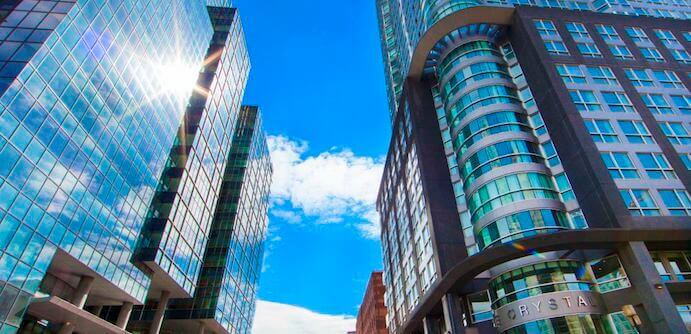 The Crystal is a great example of luxury. It features a modern and stylish decor with classy and subtle accents. The hotel has been renowned for the magnificent view of Montreal it boasts since 2008.
A 5 Star Service!
A 5 star hotel that won't disappoint. ! The staff at Le Crystal Hotel is distinguished, sympathetic, and caring. The concierge and valet parking services are a great advantage given the location of the hotel.
The hotel offers over 7 different type of suites and 4 types of penthouses. The most popular? La Crystal, for its great corner view. Some of the suites feature a small kitchen (with a microwave and a Nespresso coffee machine). And we just love the rain shower in the bathroom.
You may want to know that the Crystal is also a great choice for business stays. Each suite has a desk, and meeting rooms can be rented for conferences. Catering is also available.
Rooftop Hot Tub Overseeing Montreal
What do we absolutely love? The Oasis features a hot tub on the rooftop terrace. From there, you can soak in the city landscape, no matter the season. You can also enjoy the saltwater pool, the Swedish spa, and the gym, all open until 10PM.
A luxury hotel always offers quality body care treatments. Here, you'll enjoy them at Amerispa. Recognized in Quebec for the quality of its services, the spa offers all kinds of treatments: hot stone massage, ice cider exfoliant, treatments for gentlemen…
A Terrace Restaurant!
This hotel is the perfect example of classic and simple design. This decor lets the magnificent crystal chandelier standing over the restaurant stand out. The Restaurant "Coupole Bistro Laurentien" by Chef Jean-Benoit Courcoul features quality dishes at reasonable prices. We LOVE the terrace on the 2nd floor.
Special package for MTL 375
Be in the heart of Montreal's festivities with this package for 2, valid for stays from February 18th to December 30th 2017, including:
Overnight stay in one of the spacious suites;
Montreal signature gift;
2 Breakfasts at the hotel's Bistro;
2 Public transport passes for one day;
Wi-Fi Internet access
Access to the wellness center on the 12 floor (indoor salted pool, hot tub, sauna and fitness center)
In the heart of downtown
When visiting Montreal, being close to hockey games and festival is key. This hotel is located exactly where you want to be. Only 1 minute away from one of the busiest streets in the city (Sainte-Catherine Street) and close to Crescent Street where you'll find great restaurants, bars, and pubs, Le Crystal is really located in one of the best spots of the city. The closest metro
Metro access


  Lucien L'Allier station (line 2 – orange)


  Bonaventure (line 2 – orange)


  Guy-Concordia (line 1 – green)


  Peel (line 1 – green)