See availability
Place d'Armes Hotel
55 Saint-Jacques Street

Category : Luxury, Boutique Hotel


  Price Range : starting at 169 $ for a double room


  Neighborhood : Old Montreal


  On the + side : Perfect location, on the Place d'Armes, facing the Notre-Dame Basilica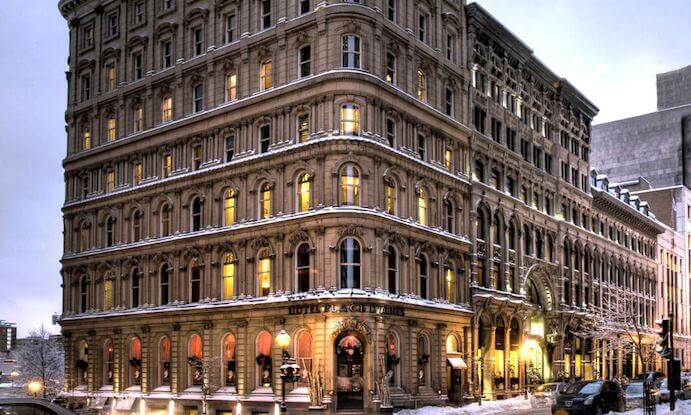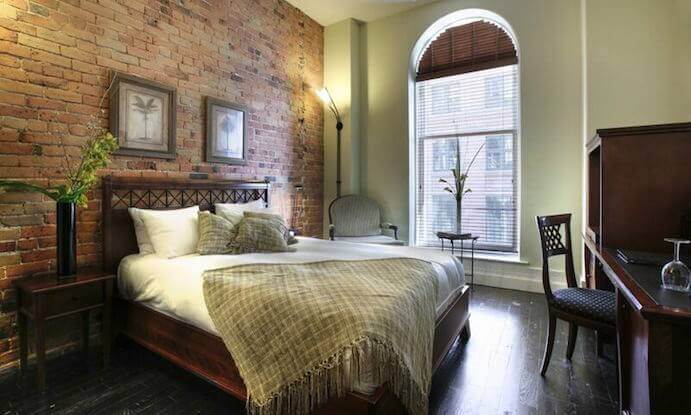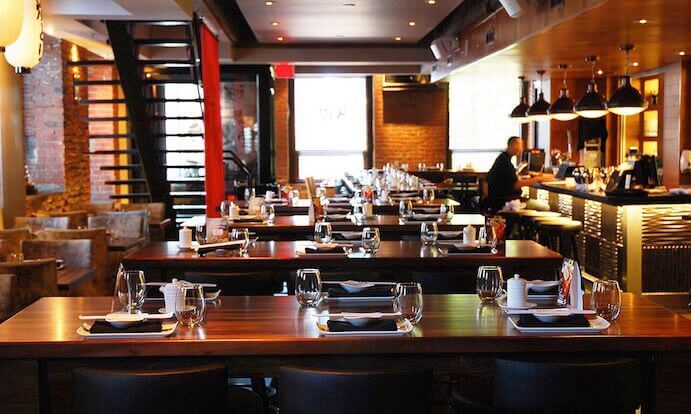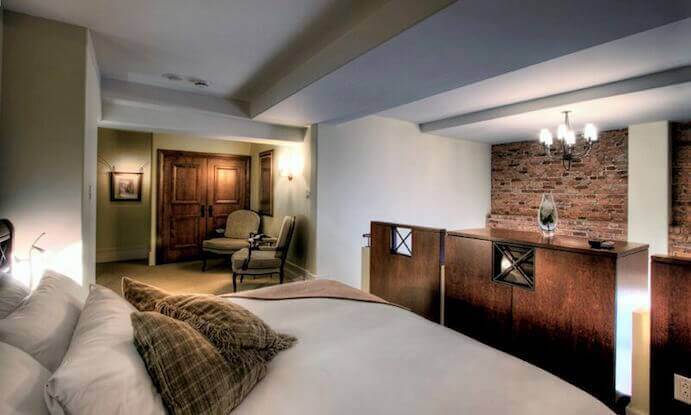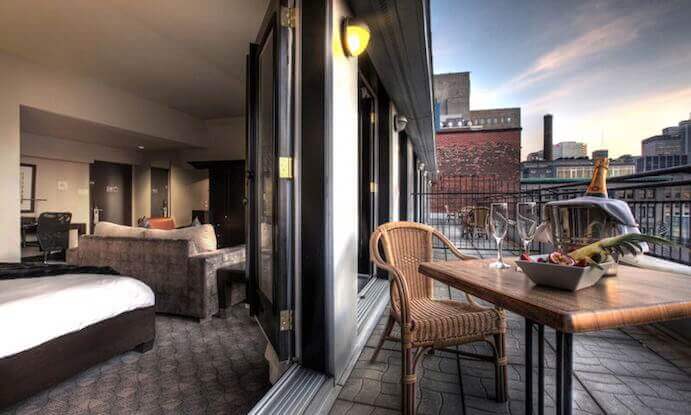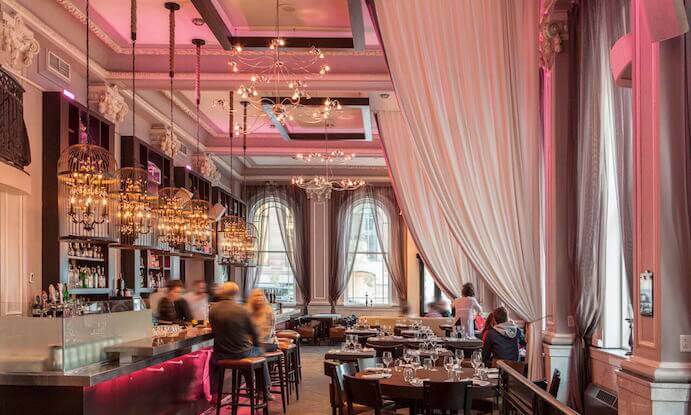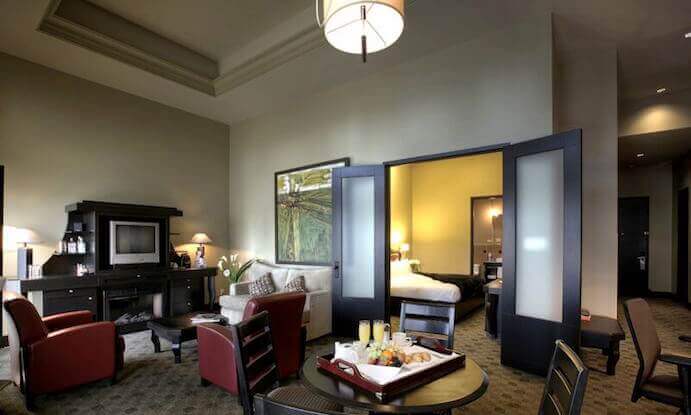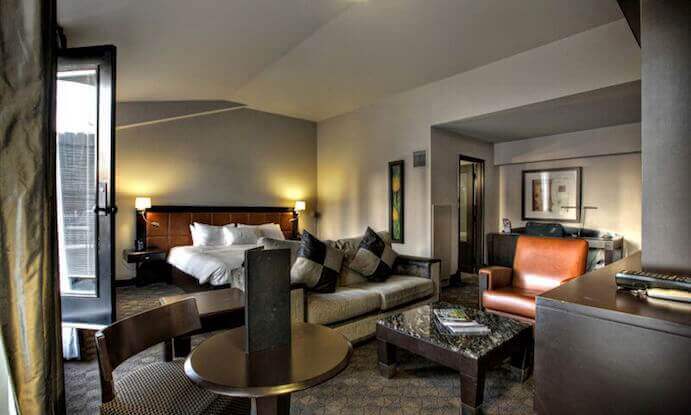 Expect a high-end location!
With its 80 rooms and 53 suites, including six studios with private balconies and five penthouses, the Place d'Armes Hotel offers an unparalleled mix of contemporary design and old architecture. Luxury characterizes this building sheltered in a 19th-century building: wood carvings, marble, tapestries, and original exposed beams and ceilings. Everything is on point, from the entrance hallway to the rooms, not to mention the terrace with its view on the Old Port
Brick walls in the rooms
The homey, spacious, and nicely decorated rooms feature brick walls. The beds are graced with a goose feather down and pillows, high-end toiletries, a mini bar and free wifi.
Three great spots to have dinner and-or have a drink
The Place d'Armes Hotel & Suites has a most popular rooftop resto-bar in town. The Terrace Place d'Armes features a magnificent view on Place d'Armes, the Old Montreal, and downtown. It towers the city lights which makes it the perfect spot for happy hour with its funky music and chic atmosphere.
'Suite 701' is another popular spot amongst the rich and famous kids of Montreal who enjoy its modern brasserie-style cuisine and its elegant yet laid-back atmosphere. How could you say no to a tasty drink served on the stainless steel bar?
A novelty in 2013 was the Kyo Bar which is located on the main floor of the hotel. This elegant sushi bar serves great sushi without any decorum in a warm and comfortable decor featuring brick walls and hand-made lanterns.
Facing the Notre-Dame Basilica
The location of the hotel is quite unique: it's literally located on the Place d'Armes, right in front on the Notre-Dame Basilica in the middle of the Old Montreal, a neighborhood known for it's architecture, it's art galleries, coffee shops, boutiques and restaurants. Two steps away from Place d'Armes metro station (line 2 – Orange).

Metro access


  Place d'Armes station (ligne 2 – orange)
Hotels in the same category