See availability
Hotel St Martin
980 Maisonneuve West Boulevard

  Category : Boutique Hotel


  Price Range : $240 during the high season, $170 for the double room during the low season


  Neighborhood : Downtown


  On the + side : There is a small outdoor pool with a view on the town. It's heated and even accessible during the winter!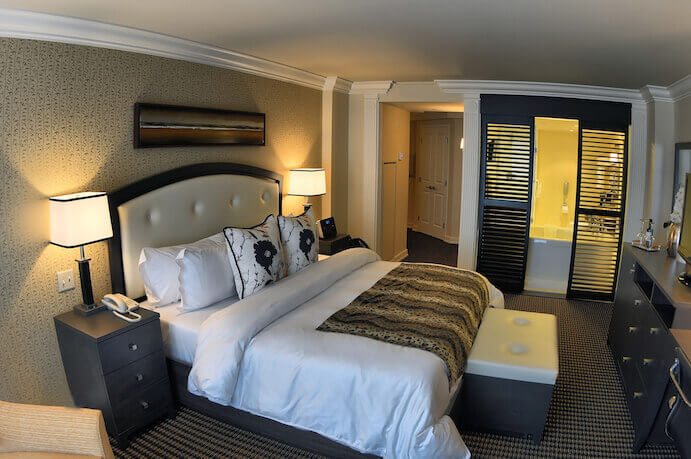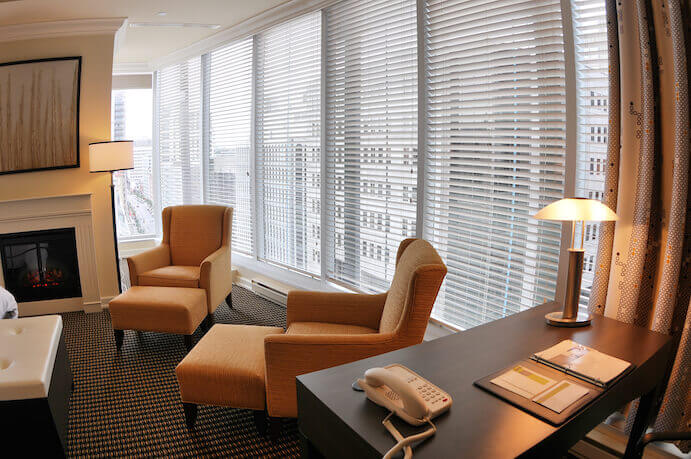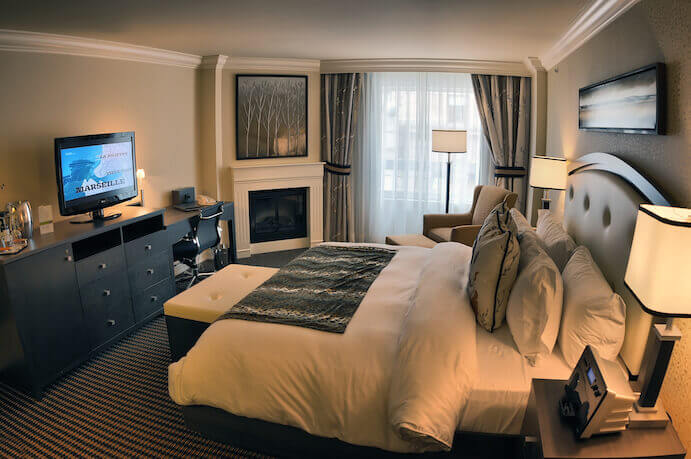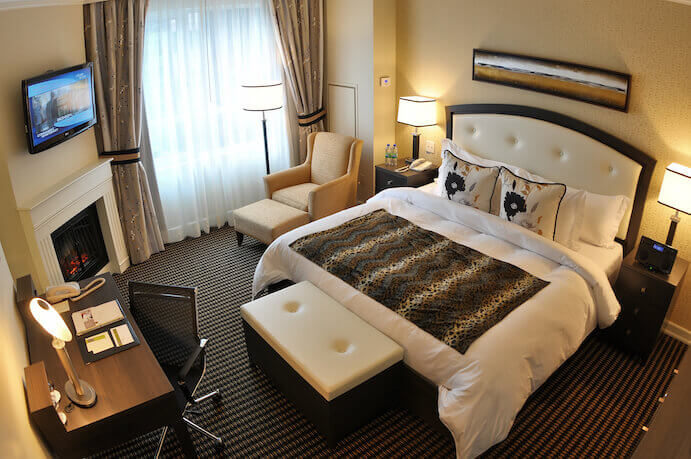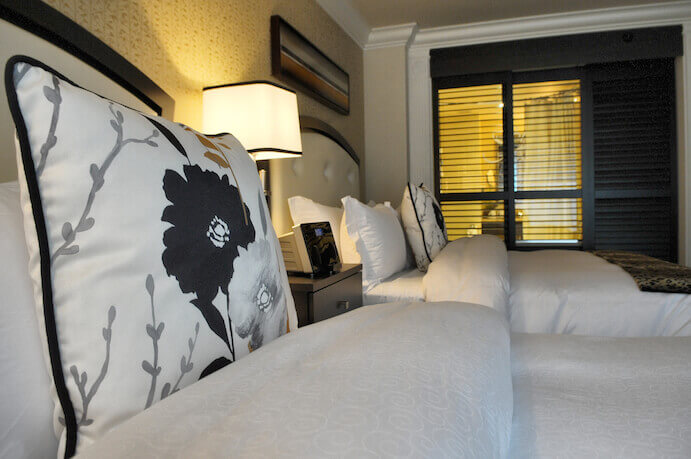 Are you looking for an alternative to the Sheraton, Hilton, Mariott and the likes? The Saint-Martin offers high-end and trendy accommodation, with personalized service.
Launched in 2010, the Saint-Martin is halfway between the high-end hotel and the New York City-style boutique hotel. Located in the heart of downtown, the hotel offers all services that one may expect from a 4-star hotel in a homey atmosphere (the hotel counts 123 rooms, with only nine units per floor). Here, they play the card 'Made in Quebec' as the facility is partly owned by a small Quebec hotel chain. In it's category, the establishment is the most typical of Montreal accommodations.
Verrière rooms with panoramic view
The rooms (starting at $240 per night) offer great comfort (wifi, coffee machine, iPod radio alarm) and the decoration is spot on, based on white and beige tonalities. An unusual detail that may hold some significance to some, is that in many rooms, the bathroom is only delimited from the room by a clear glass partition… For the prude ones out there, rest assured, it's possible to slide a wooden screen to get some privacy. For an extra $60 you may request a verrière suite with glass walls with a stunning view on the street.
Breakfast is not included however you may enjoy the spa, the gym, or the outdoor pool with a view on downtown skyscrapers, which is open all year long.
Furthermore, the hotel boasts the restaurant L'Aromate, one of the renowned restaurants of Montreal owned by chef Jean-François Plante who got recently cast in the Quebec version of the show Top Chefs. Plante offers a tasty fusion style cuisine based on local products.
One of the best locations downtown Montreal
The Saint-Martin enjoys a central location, one block away from Ste-Catherine Street, the main shopping street of Montreal, a little like the Fifth Avenue without the high-end stores. The hotel is located right above Peel metro station (line 1 – Green), on Maisonneuve Boulevard, a busy but not too loud artery. It's very close to bars, restaurants, and numerous stores, as well as the Quartier des spectacles which is always busy during the summer. A great deal.
Metro access


  Peel station (line 1 – green)
Hotels in the same category