See availability
Hotel Zero 1
1 René-Levesque East

  Category : Boutique Hotel, Chic


  Price Range : starting at 139$ for a standard room


   Neighborhood : Latin Quarter


   On the + side : Treat yourself to a stay in a New York City style boutique hotel for a reasonable price.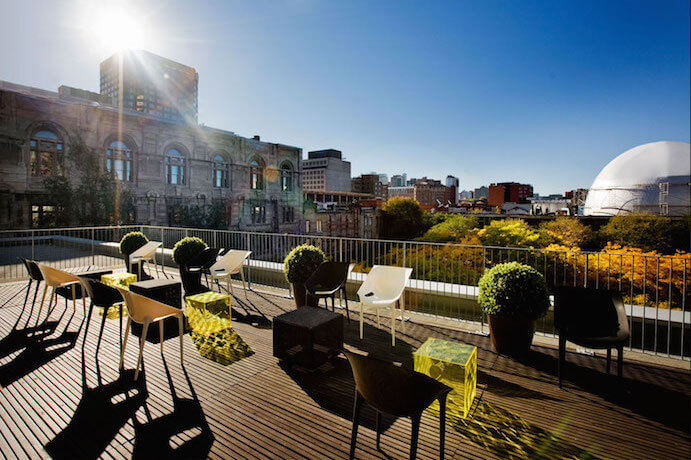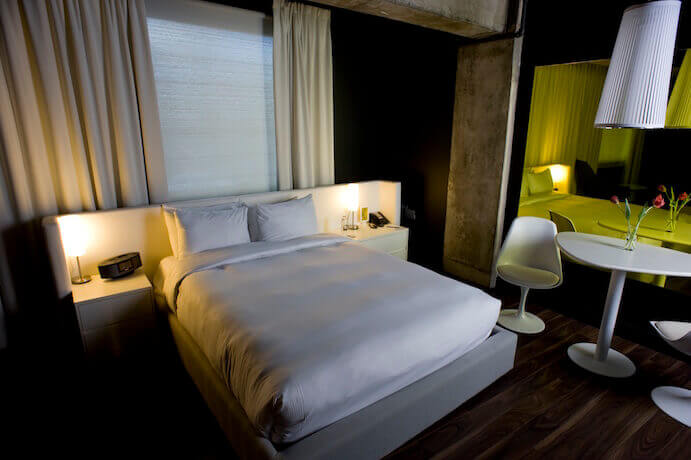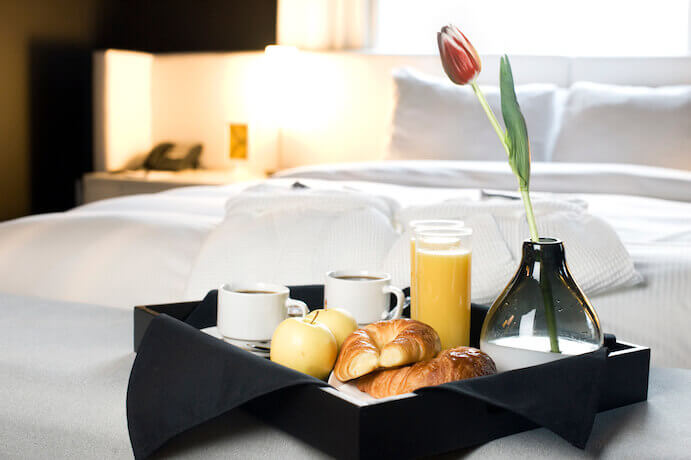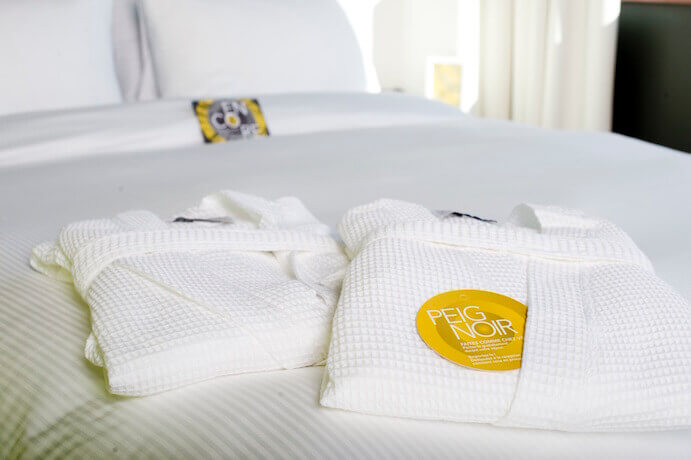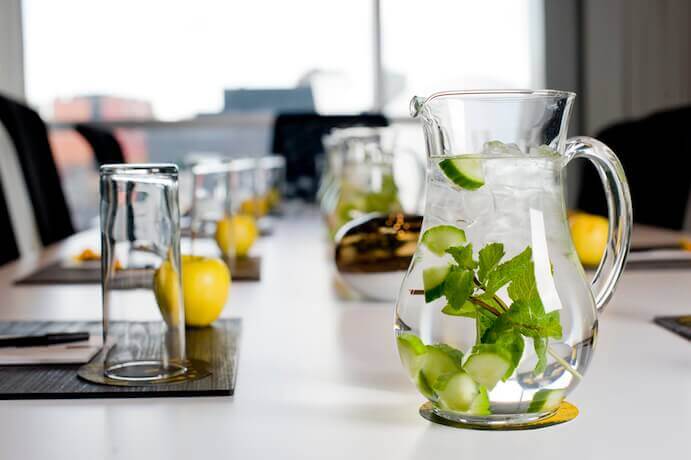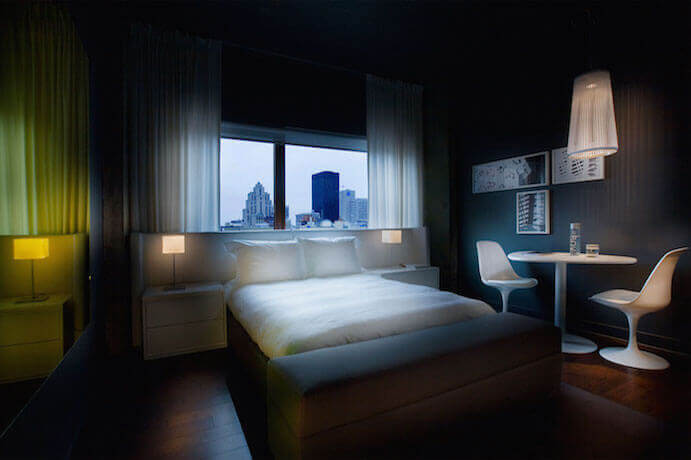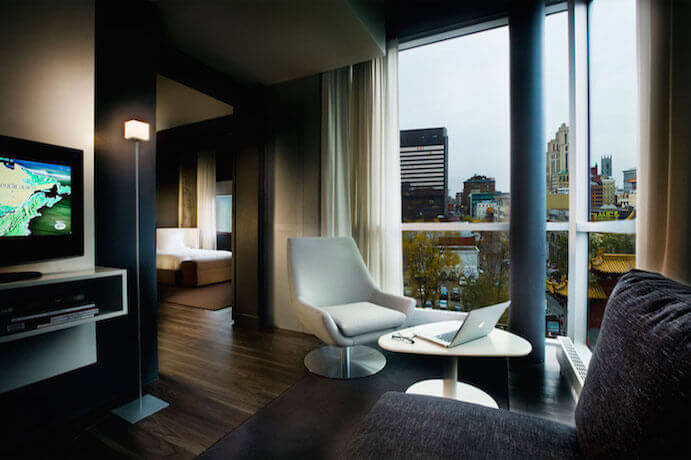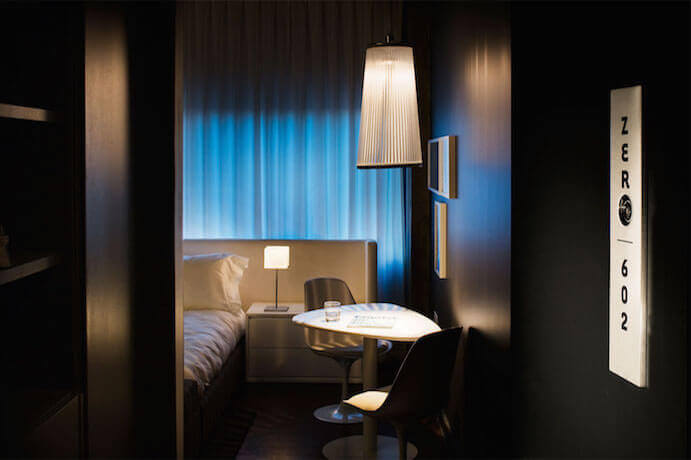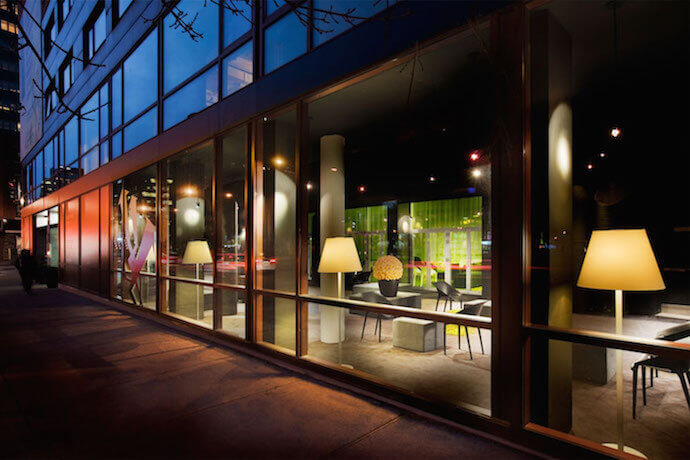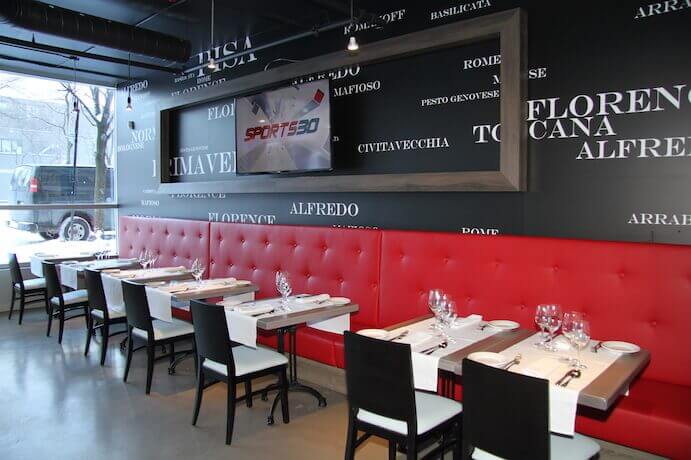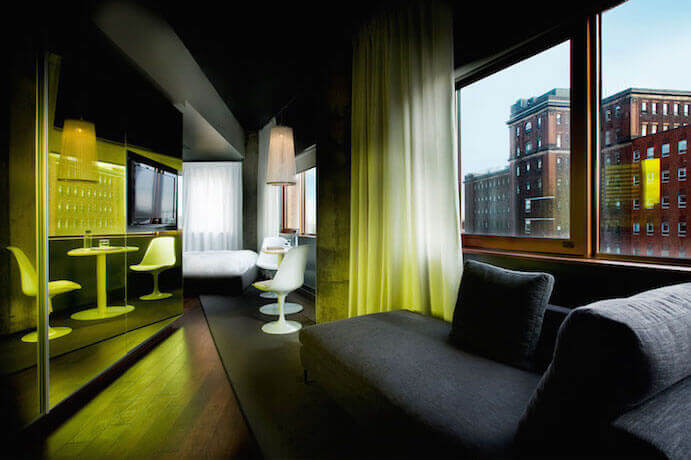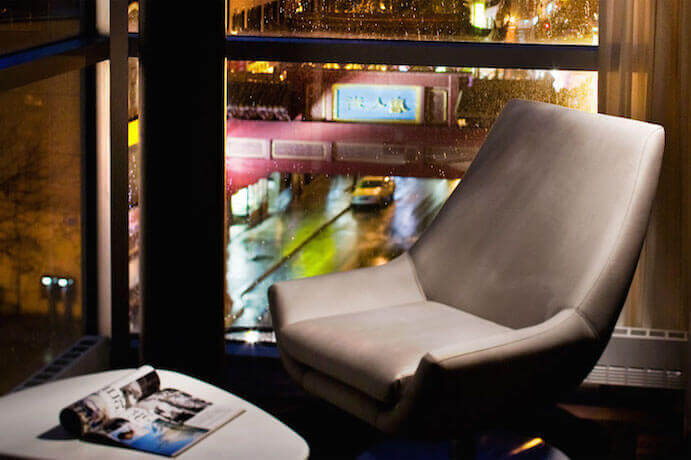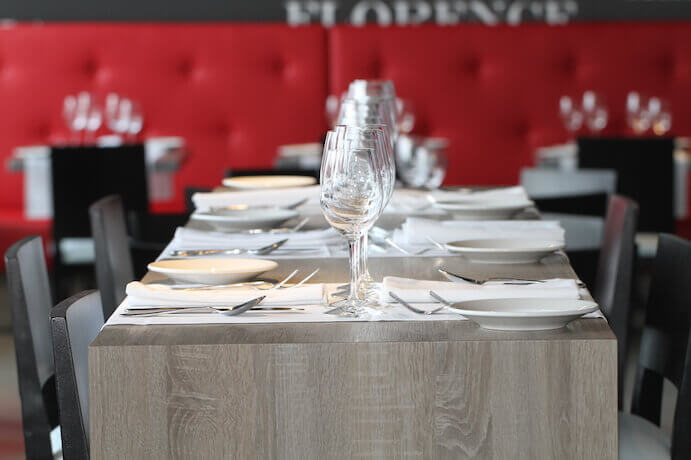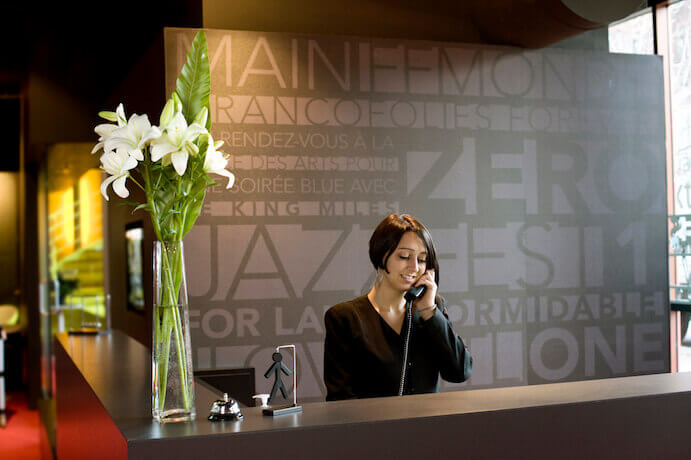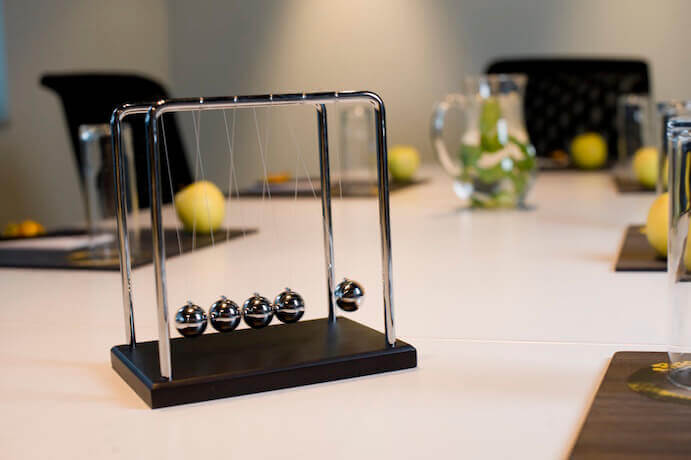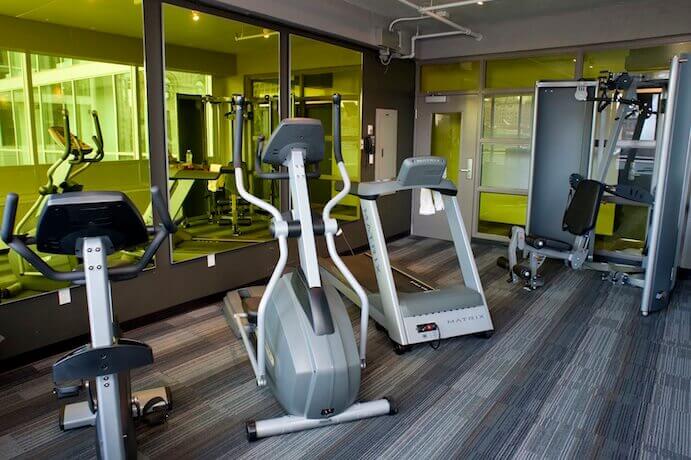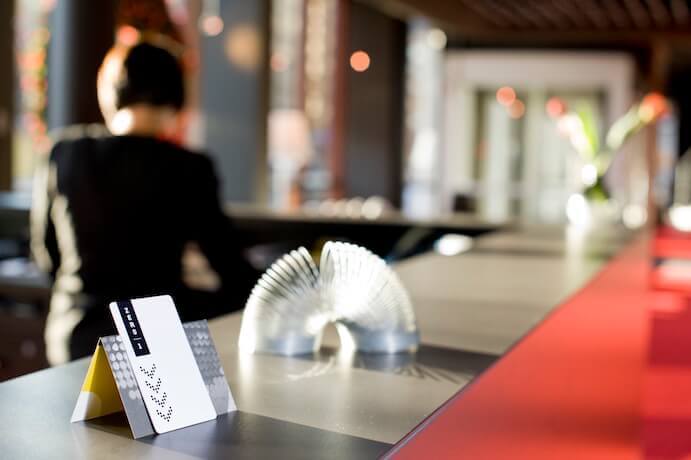 Functional and urban, the Zero 1 is an independent hotel that opened in 2011 recognized for its design and affordable rates. The only thing that may stop you from staying there is its double-edge location.
A former student dormitory, the hotel opened its doors in 2011. The Zero 1 is a good spot yet still under the radar. You'll feel here like you are in a New York City boutique hotel but you'll appreciate the inexpensive rate (starting at $139 for a double room). The 163 rooms, spread out on 12 floors, are comfortable and feature minimalist design, made of original materials (exposed concrete walls) and dark tones, a popular style in Montreal's design hotels.
Various types of rooms are available: from small 'Pop' rooms to larger 'Hip' rooms and very spacious 'Loft' rooms. Most of them are designed for couples, as they only have a single queen size bed. All rooms also boast a flat screen television, free wifi, and a kitchenette (microwave, fridge, sink, and coffee machine).
As in most hotels in Montreal, the staff here is charming, polite, and helpful. On the ground floor, you'll find the restaurant Pasto Tutti Giorni, where breakfast is served (simple but satisfying continental buffet) and also included in the rate. On nice days, you can also enjoy the panoramic terrace on the 5th floor. Finally, a small gym is also available for guests.
Double-edge location
The Zero 1 is centrally located, two steps away from Sainte-Catherine Street, the Latin Quarter (which features many coffee shops, restaurants, and bars…), Chinatown, and Berri-Uqam metro station (the hub of Montreal metro stations). On the down side, the establishment is located at the angle of two major arteries (Rene-Levesque and Saint-Laurent Boulevards) that are neither quiet nor charming.
On top of that, the hotel is located one block away from the red district of Montreal (the corner Saint-Catherine and Saint-Laurent is known for its sexshops and sketchy bars). Rest assured though, your security won't be compromised and you'll also be two steps away from iconic venues in the city (the Metropolis and the SAT -Societé des Arts et Technologie – two spots famous for their excellent shows).
Metro access


  McGill station, St Laurent station (line 1 – green)
Hotels in the same category